300 HOUR
YOGA TEACHER TRAINING PROGRAM
LEAD TEACHER – ANAND SHEKHAR

Supported by lead teachers from Yoga Ashram
Register Now!
Register Now!
If your passion is Yoga and wish to make teaching Yoga your career and actually feel the the need to transform yourself and others from deep within, then Yoga Ashram 300 hrs Teacher Training is the one for you.
Our 300 hour yoga teacher training is intensive and comprehensive. The sessions are masterfully delivered by well trained and experienced instructors. The Yoga Ashram instructors will skillfully conduct and present selected sessions course content that brings together the traditional teachings of yogic sages and the modern scientific perspectives of neuroscience, psychology, physiology and anatomy to make the learning and understanding of the subject easy.
Besides learning all the topics from the 200 Hrs course, the 300 Hrs student will have a deeper and in-depth knowledge of : Asana (posture), Advanced Pranayama (breathing practices), Advanced Meditation, Yoga Philosophy, Yoga Anatomy, Advanced Sequencing and Adjustments, Developing a Personal Meditation Practice for yourself and others, Advanced Yogic techniques for cleansing, Our different layers of existence, How to take a Yoga Workshop and personal or Private Sessions and how to advance your career as a yoga teacher.
Weekend Days Only Program
Yoga Alliance Certified & Reps Certified
Come join in this no-nonsense, all serious
"Yoga Ashram Teacher Training"
starting from 3rd April Till 13th June 2020.
3rd April 2020 –  30th May 2020


Thursday (evening) 7:00 PM – 9:30 PM
Friday and Saturday 7:00 AM – 5:30 PM


31st May 2020 –  13th June 2020


Daily except Friday – 7:00 PM to 5:30 PM
Bookings are now open for interviews only.
Why Yoga Ashram Yoga Teacher Training?
• We offer step by step hands on training to become a unique mix style Yoga teacher. Learn traditional and modern yoga styles
• You will be confident, prepared and ready to take your first yoga class as soon as the training is complete
• you will know how to market yourself as a Yoga teacher to take one to one & group, classes and hold yoga workshops
• This training is for all – serious yoga students who want to deepen their practice, aspiring Yoga teachers or current yoga teachers.
• You will be able to unlock your potential as a true Yogi and have a deeper understanding of Yoga – Physical, mental and spiritual aspects of us.
• It is also unique in that it covers all the Yoga Traditions both Traditional and Modern.
This program is open to experienced and future Yoga teachers, Corporate individuals, Professionals in their respective fields, and all others who want to 'deepen' their yoga practises and individuals who want to take fuller control of their mental and physical lives.

Teacher Training Syllabus
Step by step hands on training

Become a Unique Yoga teacher.

Learn Traditional and Modern Yoga Styles

Learn advanced techniques of asana, Pranayama, Meditation & other Yogic techniques

Learn to take group class, workshops & private sessions.
Lead teacher Anand Shekhar
Supported by Yoga Ashram Teaching Faculty:
Christina Najjar
Munishwar Goswami
Vibin Ainikkal
Kavita Pillay
Jaya Harikumar
Harsha Varyani
Rashi Datt
First part of the program till 3rd April will be same as for 200 hrs. If you have already completed 200Hrs program from Yoga Ashram or from any other school, this will be your chance to go deeper into the topic and horn your skils. From 4 June to 13 June, for the 300 hrs program, you will go beyond just asana to present an in-depth study of pranayama (breathing practices), meditation, yoga philosophy, prana and our energy body, advanced sequencing, anatomy, developing a personal practice for yourself and help others, how to develop a meaningful private session and how to conduct successful yoga workshop programs as well as other tools to advance your career opportunities.
Six weeks intensive program.
The more you practice the more you advance.  200Hrs training concludes in 4 weeks where 300Hrs training runs for 6 weeks.
Advance practice of Backbends and Inversions.
200 Hrs Training lays a foundation by preparing the body and brain. On this base we build practice of advance postures. Backbend and inversions are not only challenging but risky as well. So this training gives you enough time to make your body supple and agile before venturing in relatively tough postures.
Deepen the understanding of usage of Yoga-props.
You learn how to intelligently choose household stuffs as a Yoga Prop. For an example the chairs, tables, pillows, slab of the kitchen, books, shoe-rack and many can be used as effective props for different individuals for various purposes. Fortunately, in our cities and yoga studios we can find a wide range of Yoga-props already available; however, you definitely have to learn the ways to use them effectively.
Art of designing your Yoga work-shops.
Yoga workshops have two major advantages for the teacher.
You stand out in the crowd of teachers who are busy in their daily routine classes.
You can teach principles of how to do postures effectively and advance quickly.
You has more time to work on students for specific goals.
You will feel deeply satisfied for taking students in deep practice and understanding.
You can earn well out of a well programmed and effective workshop.
Above points were aimed to give you a glimpse of why Taking workshops is important and why  learning to design a workshop according to your natural inclination. We will teach you how to  design a yoga workshop and conduct one.
Advance cleansing techniques.
Deep cleansing procedures require more preparation and this TTP provides that. Your body and mind can now handle these detoxifying methods that begins in the third week of your training and continues until the course concludes. All the methods are medically tested and totally authentic and will be practised under the right guidance. However, these practices are for students that are in this program; we will not recommend our students to teach these techniques immediately after the course.
Awareness Intensive classes.
In this highly material and technically advancing society; it is hard to live with a great character and unbending authenticity. It is even more difficult when you want to earn your living by teaching Yoga. In our TTP we will continuously work on building awareness that will act as a powerful boat that can sail through all the ups and downs and thus we live a life of purity, passion and abundance.
Advance philosophy.
Yoga practice and Yoga teaching are incomplete if it is not blended by the nectar of philosophy. These are not some rule books or just codes of conduct; these are the principles that can lead one from turbulence to tranquillity, from fear to freedom and from selfishness to compassion. We will venture deep in the ancient books (Bhagvad Geeta, Yoga Sutras, Hatha Yoga Pradipika etc) and discuss over the verses that are useful for student's practice and his life.
Business of Yoga.
In this age of computers and social media, learning to promote yourself through social media channels is important without wasting time or money. In 200 Hrs course, we learn the basics of yoga business while in 300hrs, we take the marketing sessions a bit more detailed so you can get a head start marketing yourself and your classes.
Other Yogic Techniques.
Yoga is not all about Asanas, Pranayama & Meditation. Learn more about our energy body, the five elements, the Pancha Kosha, Nadis, Chakras, Panch vayus, Panch Agnis, ten Indriyas, Mudras, Bandhas and lot more. How we can take Yoga beyond the mat and start our journey towards being a true Yogi.
REQUIRED READING
To be a true Yogi, we need to go beyond the practical sessions and learn from the writings of ancients texts of yoga and renowned masters of Yoga. The books below are an essential part of the deeper understanding of yoga. All course participants are required to learn to chant few sutras from the ancient texts and know their meaning. You will be asked to submit a report for few of these books listed to show an understanding of content. Much of the material in these books will be incorporated into the daily lectures and practices, giving students an adequate opportunity to digest the often elusive but important meaning of the key texts of yoga. All reports and assignments must be completed in order to receive your course certificate.
300 Hour Course Reading List
Light on Yoga by BKS Iyengar
The Hatha Yoga Pradipika – Swami Muktibodhananda
Patanjali Yoga Sutras Commentary by Sri Sri Ravi Shankar
Narad Bhakti Sutra Commentary by Sri Sri Ravi Shankar
Light on Pranayama by BKS Iyengar
The Yogasara Upanishad by Sri Sri Ravi Shankar
The Bhagavad Gita: Chapters 1-13 by Sri Sri Ravi shankar
YOGA ALLIANCE® RYT 500® CERTIFICATION
According to Yoga Alliance® standards, The RYT 500® certification requires completing a 200 hour yoga teacher training course, and a 300 hour yoga teacher training course by an accredited RYS® (like Yoga Ashram) and logging 100 hours of classroom teaching. The courses however can be completed in any order.
Key Components
A detailed teacher training manual will be provided at the start of course, allowing students to fully concentrate on the subjects of the day without taking notes.
Every day will start with your own yogic cleansing and 90 minute teacher led intensive practice of Yoga, Pranayama & Meditation.
Detailed class schedule will be given in the beginning. Every class will normally include some lecture and discussion.
The rest of the day will involve interactive practise in a wide range of postural, controlled breathing and meditative techniques. Late afternoons will be dedicated to hands-on practise teaching, which has been found to be essential even for those who don't plan on becoming professional teachers as those who teach ' learn twice'.
Request a Callback!
Please fill out the request form below to get a callback.
Our Teachers
Let them inspire you and guide you on your journey, who knows one day you too might be inspired to set up your own Yoga Studio and create that very ambiance where you can help to transform someones life.
Anand started his yoga practise from childhood days and his constant search of the Truth has helped him to evolve into a powerful Yoga practitioner.
He brings into his teachings a strong blend of power, passion, alignment and meditation. Whether you are a beginner or an Advanced Practitioner, you will always get what you need from his teaching sessions. Be assured of a complete transformation in your whole being that comes with regular practise with Anand.
Anand did his training from Abhinam School of Yoga with Yog Namito. He is a certified 500Hrs Yoga Teacher with Yoga Alliance and oftentimes is a guest teacher in a few reputed schools of India.
One of the Original Teachers of Gems of Yoga in Dubai, he will guide you on cleansing techniques and how to get more out of your personal practise and above all, enlighten you on what it takes to teach a successful class.
Vibin brings Ayurveda and the knowledge of Clinical Yoga to the teaching sessions. He will strengthen and empower one from deep within. His positivity and willingness to help will help you develop a nature of " I can do it" which is so essential when one sets out to become a teacher.
Kavita brings an authenticity to her teachings.
Her amazing knowledge of pranayama and how it can greatly influence the body and mind together with her skill in conducting " Yoga Nidra" or the Yoga of Sleep will inspire you to find your niche as a Yoga Teacher.
Cristina who has assisted in Teacher Trainings in the States will inspire you to develop a uniqueness in your own practise and teaching.
She brings to this Teacher Training her skill in being comfortable with doing adjustments and making each teaching session different, new and fun for both the student and the teacher.
As the creative director of Yoga Ashram, let Harsha inspire and mentor you to gain new inroads to your teaching style.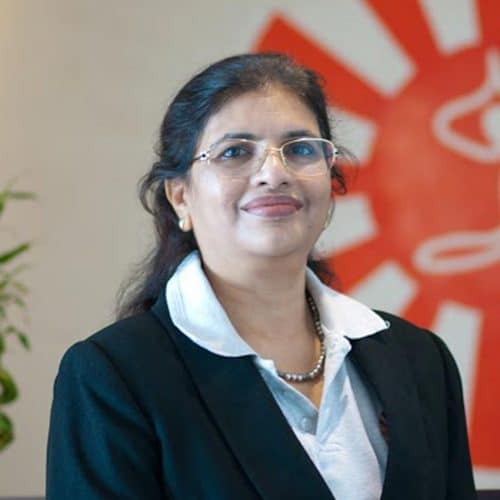 One of the Founders of Yoga Ashram, will expound more on the Ethics and Philosophy behind the Yoga Teaching Techniques.
Rashi, one of the partners at the studio, is a meditation specialist. She will ensure that your yoga practise goes deeper.
TESTIMONIALS
For Lead Teacher, Anand Shekar
"Anand is an earnest, authentic person who gives his wholehearted attention to his students. If I can say, he puts more than 100 per cent attention to the progress of his students."

Sarina Kirpalani
" I can always expect something different from Anand's session. I am never bored and I feel so much attention from him"

Ruwangi Dharmadana
" I have actually strengthened with Anand. I know more about the intricacies of Yoga like I never could understand from others..."

Monica Hashemi
" Anand can be very serious. But I learn so much more than just the asanas. My alignment is so much better and it's beautiful how he interweaves the different learnings one can take away from Yoga..."

Alia Alteneiji
" My body feels more whole after attending his sessions. Its like I have paid attention to every minute part of my being......if that makes sense"

Karima Alid
All qualified 200 Hrs TTP participants will get the certificate,  and the program is certified by Yoga Alliance & Reps (20 CPD points for existing Reps clients)
FAQ
(Frequently Asked Questions)
This program aims to educate the student on various styles of Yoga that are available apart from the mainstream Hatha, Vinyasa styles that have become the mainstay offerings in most yoga studios. It will breakaway the temptation to stick to one generic sequence or style and rather encourages the student to come up with their own unique, creative style of teaching.
This teacher training will also cover 'mindful' teaching practises and give a strong Foundational aspect to understanding and teaching Yoga.
No on both counts. Yoga is for everyone!
Having a strong practice or even being 'flexible' is not critical to being a great yoga teacher; all ancient yoga focus much more on the benefits of meditation and controlled breathing practices than on postural yoga. This program aims to provide a balanced view of all sides of yoga ie. The 8 limbs of Yoga.
Every class will normally include some lecture and discussion, usually in the early part of the day. Detailed outlines will be handed out before each class, allowing students to fully concentrate on the subjects of the day without taking notes.
We will begin or end the day with good teacher-led, ninety-minute practise sessions.
The rest of the day will involve interactive practice in a wide range of postural, controlled breathing and meditative techniques. Late afternoons will be dedicated to hands-on practise teaching, which has been found to be essential even for those who don't plan on becoming professional teachers as those who teach ' learn twice'.